Business Directory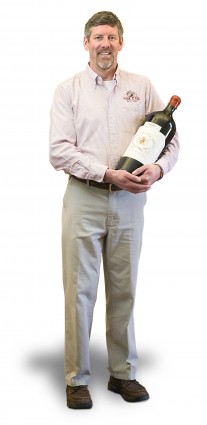 Cork'n'Ale
Contact: Jeff Opperman
Email: cork-n-ale@cork-n-ale.com
URL: http://www.cork-n-ale.com

Locations:
2940 Midland Road
Saginaw, Michigan 48603
Phone: 989.797.VINO
Fax: 989.790.8885
First opened in 1995, Oppermann's Cork'n'Ale has become one of the Tri-Cities' best sources for fine wines, beers, and spirits. We feature a huge selection of wines from all over the world, and our knowlegeable staff can help you find the perfect wine for any occasion. Our beer selection is one of the largest in the area, with imports from all over the world as well as a large selection of American microbrews from across the country. We also have a full selection of liquors, specializing in high quality and hard to find items, including a large selection of single malt Scotches.
In addition to our wines, beers, and liquors, we also offer customized gift baskets for any occasion. Our skilled basket makers can come up with baskets to fit just about any taste or budget. Or, for a truly special occasion, we offer private tastings, where a member of our staff will present a selection of beers or wines and discuss them with your group.