Business Directory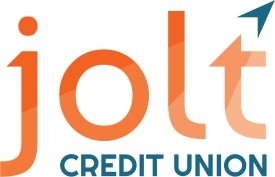 Jolt Credit Union
Contact: Matt De Vries
Email: memberservices@joltcu.com
URL: https://www.joltcu.com/

Locations:
6180 State Street
Saginaw, Michigan 48603
Phone: 989.799.8744
Jolt is a member focused and community active Credit Union. We've been in this community for more than 60 years, helping our members reach a little higher. We get how hard you work to look out for your family and others, and we've got your back. Jolt offers a powerful shift to a better way of banking. With easy-to-use tools giving you that gentle nudge toward achieving your goals. Because once started, momentum is an unstoppable force.
We are passionate and empathetic in the care that we provide. Jolt captures the essence and commitment to giving our members and community all we've got, every day and everywhere. The name Jolt reflects our energy and dedication to making a difference in the lives of everyone we help and serve. Jolt provides its members with the added boost necessary to empower and help them actively pursue goals and advance their quality of life.
Other Locations:
1504 Cass Ave., Bay City
915 S. Euclid Ave., Bay City
3015 Center Ave., Essexville
1002 S. Washington Ave., Saginaw