Business Directory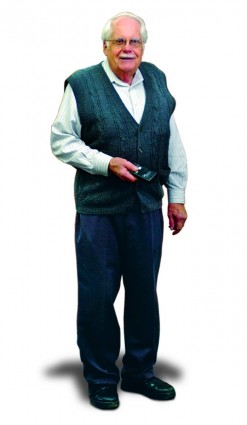 Delta Door Sales
Contact: Larry
Email: info@deltadoor.com
URL: http://www.deltadoor.com

Locations:
2835 Universal Drive
Saginaw, Michigan 48603
Phone: 989.793.2942
When you've been serving the builders and architects in this area for over 64 years, and have a second and third generation owned business to boot, you know all garage doors and openers may look alike, but they are not the same! Service is the key...before and after the installation.

Delta Door Sales was founded by Laurence and Blanche Smith in 1939 and the name has stood for quality, craftsmanship and service ever since. The second generation, Larry and Mary Smith, and the third generation, Michael Smith, pride themselves on their knowledge of the complete line and the ability to meet the garage door needs of builders and architects.

Delta Door Sales offers a full line of sectional and rolling doors and operators of every style and type for residential, commercial, industrial and farm applications.

"We provide the highest level of service...in fact, we meet and beat the quality, the product and the price of our competitors," Larry Smith said. "When we say 'let us prove it' in our ads, we mean it. We've worked for some of the best builders in the area like Schroeder Homes, Wright Construction, Bartlett Builders Three Rivers Construction, and Louis Waskovich in Midland. In Bay City, it's Havercamp Builders, Campbell & Reichard, Bob Shaw, Bay Wood Homes, Mosher, and Metzler Freiwald/Staudacher. In the Saginaw area we serve Jeff Tithof, Tom Caterino, Wallace King, Nicklyn Builders, Mark King, Dankert, Wolgast Construction, Van Auken Construction; also CFD Construction, Baker Builders, D.P. Construction, Al Reinart in Frankenmuth."

"These people are the reason we are successful," Larry added. "Yes, we have the solutions because of our long working relationship with good customers." And, of course, Larry credits the people at Delta Door with the right attitude and experience to serve the customers' needs: JoAnne Evans, Jeff Cooper, Dean Harris, Bill Voss, Dean Wiesenbach, Myron Myrozinski, Jason Harris, Jeff Broughton.