Business Directory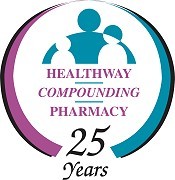 Healthway Compounding Pharmacy
Contact: TBA
URL: http://www.healthwayrx.com/


Locations:
2544 McLeod Dr.
Saginaw, Michigan 48604
Phone: 989-791-1691
1008 N. Saginaw Rd.
St. Charles, Michigan 48655
Phone: 989-865-9971
At Healthway Compounding Pharmacy, we work closely with healthcare providers and patients to compound customized medications that are specific to each patient's individual needs.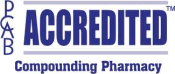 Healthway Compounding Pharmacy was the first PCAB accredited compounding pharmacy in Michigan. This means our patients are assured that we meet nationally accepted quality assurance, quality control and quality improvement standards as determined by the Pharmacy Compounding Accreditation Board (PCAB).
Healthway carries a full line of pharmaceutical grade supplements. Amy Dwyer R.Ph., Certified Nutritionist is available for nutritional and bio-identical hormone consultations. Owner, Michael Collins R.Ph. is an Anti-Aging Specialist certified by the American Academy of Anti-Aging Medicine. He is available for natural hormone replacement therapy consultations for men and women. Both pharmacists give expert advice on nutritional supplements.
Some of our custom made specialties include:
Bio-identical or natural hormone replacement therapy for women and men
Topical pain medications
Special diabetic medications
Veterinary medications
Discontinued prescription medications
Unique dosage forms such as oral liquid suspensions, creams for pain and troches for patients with swallowing problems
Herbal medications
Pharmaceutical-grade nutritional supplements